Congratulations to Smedvig Capital on the sale of My Home Move to Palamon Capital Partners-backed Simplify Group.
The businesses will be combined under the group name Simplify to become the largest conveyancing services business in the UK. Smedvig Capital will continue to hold a significant minority stake.
Directorbank are proud to have supported this success by placing Doug Crawford as the CEO of My Home Move in 2012.
Under Doug's leadership, and supported by Smedvig Capital, My Home Move has invested heavily in service and the latest innovations in conveyancing technology to develop a market-leading, multi-award-winning organisation that has continued to break industry records and revolutionise the customer experience.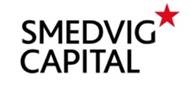 This placement is another example of our capabilities in sourcing proven, PE-literate sector experts for our private equity clients' investments.
For more information on our executive search offering and private equity pre-deal recruitment services, please contact:
George Heppenstall
Director
020 7255 7940 / 0113 297 8000
g.heppenstall@directorbank.com