Retail and Consumer Sector Update, by Simon Nolan, Head of Retail & Consumer Practice, March 2023:
After some extremely bearish predictions towards the end of last year, recent data suggests that the recession might be far shallower than originally thought. And whilst the outlook for the sector remains somewhat opaque, given the economic and political uncertainty, inflation is expected to recede over the next few months. Signs indicate an uptick in consumer confidence and retail sales as the year unfurls.
This is reassuring news after such a challenging year. The sector has been dealt a rotten hand of sky-high inflation, supply chain pressures and increased production costs against a backdrop of eroded customer confidence and squeezed budgets. There have been further casualties with M&Co and Paperchase being some of the latest closures.
Some of the "overhyped" categories within food and drink have seen enormous spikes in interest followed by an inevitable decline as trends move onto the next best thing. 10-minute grocery delivery apps and the rise and fall of "plant based everything" have been particularly interesting as investor interest exploded rapidly and then proceeded to disintegrate at a similar pace as some of the challenges of those business models became clear.
During 2023, the adoption of e-commerce and the movement towards direct-to-consumer will undoubtedly continue its growth trajectory. However, as has been the case for some time, retailers must still find the balance between the ecommerce and in-store experience. Whilst online channels provide brands with greater opportunity to expand reach, for many retailers the provision of an engaging, enjoyable in-store experience contributes significantly towards overall sales performance.
What does this mean for leadership teams of consumer based businesses?
During the pandemic, I witnessed first-hand the resilience of management teams as they adapted to unprecedented challenges. The same can be said again, particularly for those businesses that are agile, innovative and creative, not only to mitigate the rapidly changing environment, but to continue delivering value to their customers throughout the shopping experience, across all touch points. Ultimately the British public is still spending, and brands need to adapt to win share of voice and share of basket. The challenges of supply and operations over the last couple of years are more likely to move to those of sales, marketing and ecommerce as relevance and desire impact consumer shopping choices more than availability.
How does this affect Board-level recruitment?
At Directorbank, we have seen continued demand for key finance and operations roles with a focus on reducing costs, driving efficiencies and strengthening the supply chain. With the next 12 months I expect demand to move towards commercial and marketing-led leadership roles as businesses seek to leverage the power of technology and data to sustain competitive edge and provide new and compelling ways for their customers to browse, buy and save.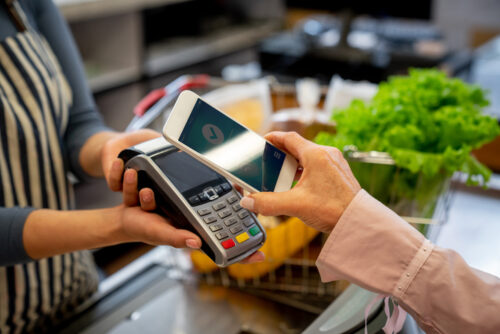 If Directorbank can assist you with a Board level or senior management search requirement,
or if you'd like further information on our credentials, please contact:
SIMON NOLAN
Head of Retail & Consumer Practice
Directorbank Executive Search
Email: s.nolan@directorbank.com
Phone: 07584 386159
Click here to read Simon's profile.