PRACTICES:
CFO PRACTICE
We are a trusted search and selection partner for many of the UK's mid-market investors and entrepreneurs due to our ability to deliver in-depth and market research-led recruitment solutions.
CFO PRACTICE
Our comprehensive understanding of what makes an effective CFO has enabled us to build up a diverse and trusted network of high calibre, pre-referenced individuals with commercial acumen, technical competencies, communication skills and a solid comprehension of what drives value creation.
Many have proven experience of refinancing exercises, business improvement, M&A and exits. A significant number also have robust plc experience encompassing governance matters and managing complex investor relations.
Key Contact: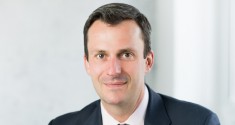 George Heppenstall
View profile
EXAMPLE PLACEMENTS INCLUDE:
Leathwaite
Privately-owned
Electrosonic
Privately-owned
Laird Thermal Systems
Advent International
RS Connect
Beech Tree Private Equity
Transparity Solutions
Beech Tree Private Equity
NextGen360
Cinven and Bain Capital
FFX Group
Foresight Group