Directorbank breakfast event – Owner-Managed businesses: Barriers to growth.
At a recent Directorbank breakfast gathering, co-hosted with Insider North West, Founders/MDs of regional OMBs revealed the first barrier to growth was often surrendering control and sharing the bounty.
Read the full write up here: OMB100 round table_Remote Control
Held in Manchester at Directorbank's Chancery Place office, a number of regional Managing Directors and Co-Founders from the OMB100 league (see description below) discussed the challenges facing successful OMBs and the need to develop a senior team for sustainable growth. Joining them was Aziz Ul-Haq – regional director at LDC, Chris Thompson – national head of employment team at Gateley, and Bradley Russell – Director at Brewin Dolphin.
Hosted by Directorbank's Head of North West, George Heppenstall, and the Editor of Business Insider NW, guests thrashed out some of the key issues facing both them as leader, and their businesses. Themes included: when to boost a board with a non-executive director, winning talent over the competition, and getting the right backing from an outside investor.
The OMB100 lists companies in North West Business Insider's Top 500 where the managing director is a shareholder. They are ranked by turnover growth over the last year.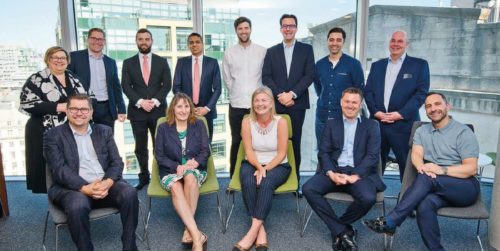 Standing L-R: Sara Wilde McKeown, Dominic Ball, Bradley Russell, Aziz Ul-Haq, Steve Pearce, George Heppenstall, Jason Iftakhar and David Roberts.
Seated L-R: Dr Karl Bamford, Jacky Sidebottom-Every, Helen Tonks, Chris Thompson and Richard Wallace.